CARACH ANGREN – This Is No Fairytale – September 8, 2015
Posted on September 8, 2015
More information about This Is No Fairytale
CARACH ANGREN have announced tours in China, Mexico, two shows in Russia this autumn, and will take part in the next 70.000 Tons of Metal cruise. The Dutch masters of horror have released a fitting teaser clip for their ride to the Great Dragon, which can be viewed here. All confirmed dates are listed below.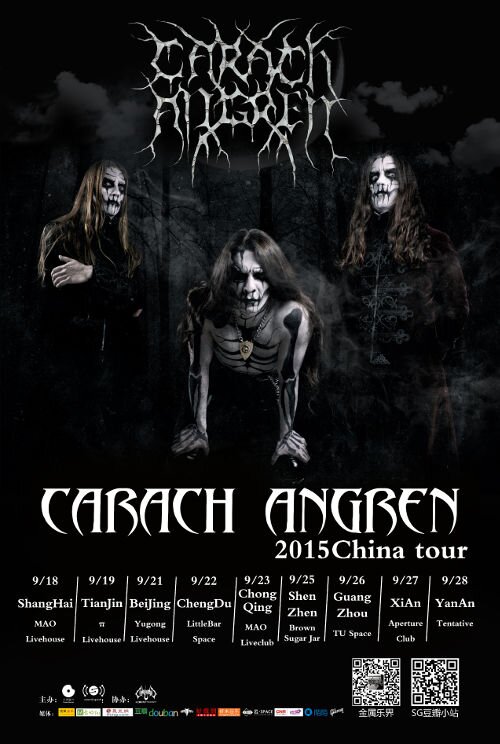 CHINA
18 Sep 15 Shanghai (CN) Mao Livehouse
19 Sep 15 Tianjin (CN) Pai Livehouse
21 Sep 15 Beijing (CN) Yugongyishan Livehouse
22 Sep 15 Chengdu (CN) Little Bar
23 Sep 15 Chongqing (CN) Mao Livehouse
25 Sep 15 Shenzhen (CN) Red Sugar Jar
26 Sep 15 Guangzhou (CN) T:union
27 Sep 15 Xi'an (CN) Guangquan Club
28 Sep 15 Yan'an (CN) Dinglou Club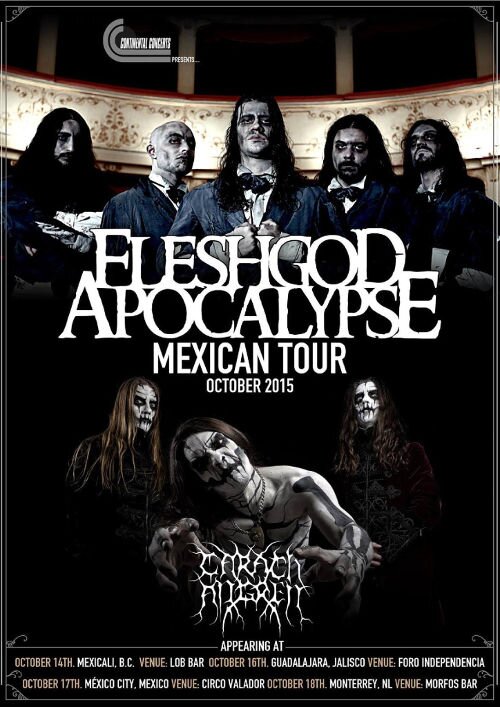 MEXICO
14 Oct 15 Mexicali (MX) Lob Bar
16 Oct 15 Guadalajara (MX) Foro Independencia
17 Oct 15 Mexico City (MX) Circo Volador
18 Oct 15 Monterrey (MX) Morfos Bar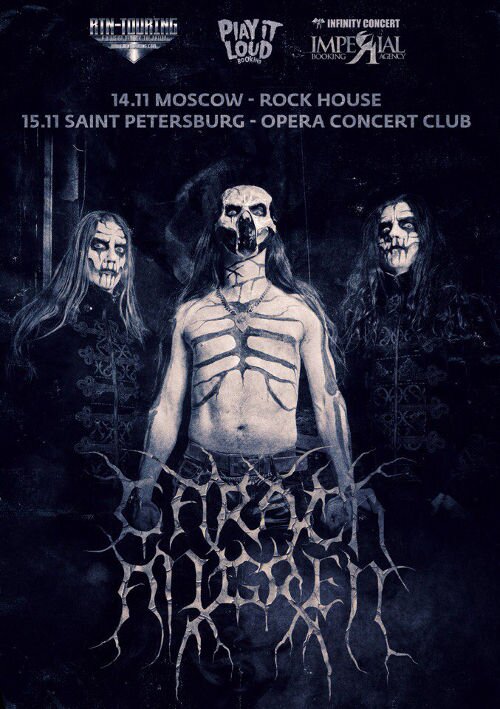 RUSSIA
14 Nov 15 Moscow (RU) Rock House
15 Nov 15 St. Petersburg (RU) Opera Concert Club
FESTIVALS
05 Sep 15 Hoogeveen (NL) Occultfest
02 Apr 16 Ft. Lauderdale, FL (US) 70.000 Tons of Metal
CARACH ANGREN will be touring in support of their latest album 'This Is No Fairytale', which was recorded by Patrick Damiani and CARACH ANGREN in June 2014. The album was mixed by Peter Tägtgren and mastered by Jonas Kjellgren and was released last February. 'This Is No Fairytale' is available in various formats from the Season of Mist shop and is streaming in full here.
Artwork and tracklist are as follows:
Once upon a Time...
There's No Place Like Home
When Crows Tick On Windows
Two Flies Flew Into A Black Sugar Cobweb
Dreaming Of A Nightmare In Eden
Possessed By A Craft Of Witchery
Killed and Served By The Devil
The Witch Perished In Flames
Tragedy Ever After
Follow CARACH ANGREN on Facebook! Watch the band's video clips at the Season of Mist Youtube channel!
View Carach Angren