News update : DOCTOR MIDNIGHT & THE MERCY CULT – March 1, 2011
Posted on March 1, 2011
DOCTOR MIDNIGHT & THE MERCY CULT, the super group born from the union of Hans-Erik Dyvik Husby (ex TURBONEGRO), Tim Skold (ex MARILYN MANSON, KMFDM, SHOTGUN MESSIAH), Anders Odden (ex CELTIC FROST, SATYRICON, APOPTYGMA BERZERK), Audun Stengel (ex APOPTYGMA BERZERK) and David Husvik (ex EXTOL), has set June 6th as the release date of their debut album, which title is yet to be announced.
The band recently stated: "Doctor Midnight & The Mercy Cult (DMTMC) teams up with SoM to create a new era. We are excited to finally unleash the beast which have been two years in the making! You have seen nothing yet! Glory!"
A single with an exclusive B-side will be released on May 9th on 7″ vinyl and in digital format. More news soon!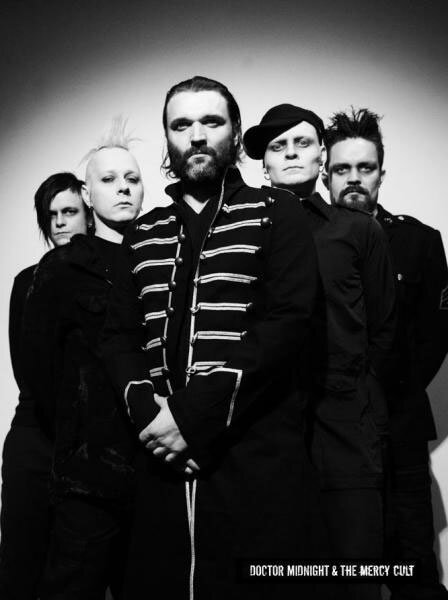 View Doctor Midnight & The Mercy Cult