ESBEN AND THE WITCH – New Signing – July 26, 2016
Posted on July 26, 2016
Season of Mist are proud to announce the signing of ESBEN AND THE WITCH. The dark atmospheric rockers will release their fourth full-length on the label this autumn.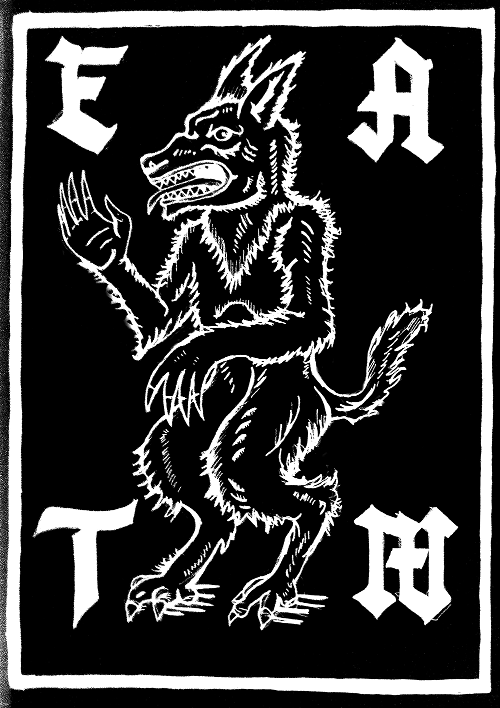 Regarding their signing, ESBEN AND THE WITCH comment: "We are delighted to announce that we have signed with Season of Mist. The next ESBEN AND THE WITCH record will be released on Season of Mist in collaboration with our own Nostromo Records. It has been quite the journey so far, always learning, always growing and 2016 finds us settled here in Berlin. Now as we embark towards the glowing horizon, we do so in good company. Season of Mist will help us blaze new pathways and find more like-minded souls as we go. We think this collaboration will be a great thing for Nostromo as well, enabling us to release more music by ourselves and others in time. We are excited to see where this will lead, come with us. More news coming very soon and with that… Onwards!"
ESBEN AND THE WITCH were formed in Brighton, a windswept English seaside resort, when drummer and electronic musician Daniel Copeman hooked up with guitarist Thomas Fisher in 2008. After a number of failed auditions for a vocalist, Fisher had a chance meeting with longtime friend Rachel Davies, who proved to be the perfect fit as singer for the newly created three-piece. A band name was found in the foreboding Danish fairy-tale "Esben and the Witch".
The self-released '33 EP' (2009) and a 7″ single entitled 'Lucia, at the Precipice' (2010) caused a vibrant buzz that led to a first record deal. With the single 'Marching Song' (2010), ESBEN AND THE WITCH heralded their debut full-length 'Violet Cries', a Gothic post-rock nightmare that hit the stores in January 2011. The album was immediately picked up by critics and fans alike, managing to climb to #13 in the UK Indie Chart. Two singles, 'Warpath' and 'Chorea' and the digital 'Hexagons' EP followed in the same year.
2012 saw the trio commence work on their sophomore album 'Wash the Sins Not Only the Face' which was released in early 2013 and again scored critical praise. Its lyrics, this time written by Davies alone, document an expedition, a journey that begins with a rallying cry in gleaming sunlight and ends deep in the still of the night.
ESBEN AND THE WITCH decided to take matters into their own hands again, meaning that the third full-length 'A New Nature' (2014) was released on the their own imprint, 'Nostromo Records'. The band travelled to Chicago to record with Steve Albini and the result was an intense, sprawling creation inspired by the trio's increasingly heavy live show.
Having established themselves as a highly individual act and an excellent reputation as an outstanding live force, ESBEN AND THE WITCH found themselves invited by now label mates SÓLSTAFIR as special guests on the Icelander's autumn tour, where Season of Mist CEO Michael Berberian witnesses a highly impressive performance and offered a deal. With the contract signed and work in the studio finished, ESBEN AND THE WITCH are now getting ready to unleash their fourth album this autumn. Watch this space…
Line-up
Rachel Davies: vocals, bass
Thomas Fisher: guitar
Daniel Copeman: drums, synths
Live
15/10/16 Mannheim (DE) Wir Sind Die Toten Fest 2016 – JUZ Mannheim
Join Esben And The Witch on their official Facebook page!
View Esben and the Witch